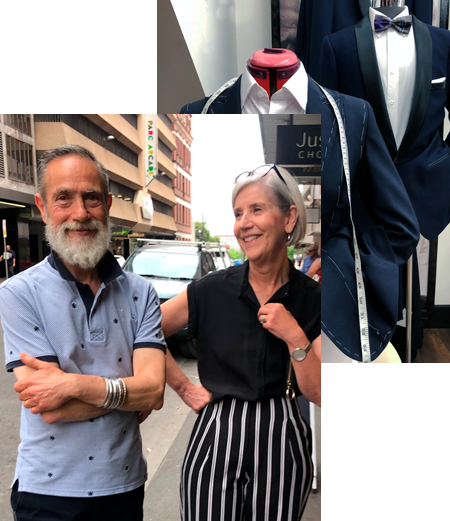 Made to Measure Suits
Joseph Uzumcu
We provide you with great suits in Adelaide that befit you and your lifestyle. Our made to measure suits are made from the highest quality fabrics and guaranteed to give you functionality, durability and comfort. Our skilled master tailors handle all of our cutting and sewing, ensuring precision and detail in all production processes. Visit us in one of our Adelaide City stores to experience our special kind of service.
our services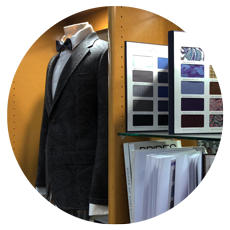 MADE TO MEASURE SUITS
You can choose all details you want, from buttons to pockets and lapels. Our best suit tailor Joseph can do everything.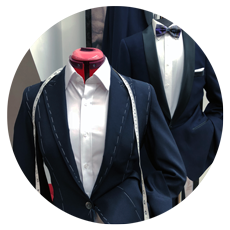 CUSTOM FIT Suits
Choose from our wide selection of high-quality suits in Adelaide showrooms that we can alter to fit your specific body type.
WEDDINGS suits adelaide
You and your groomsmen deserve the best suits with our high quality service for your special day or any other occasion.
suit hire adelaide
Hire a suit Adelaide option is made to be super easy so that you can be in and out, all set for your special event in no time!
our collection
Your Lifetime One-stop Tailor in Adelaide
Let Joseph fit you for your first job interview through to your daughter's wedding.
Joseph Uzumcu in the media
press, articles & socials
We invite you to follow us on our social media channels for the latest styles, news, and updates! Be kept up to date with the freshest ideas from Joseph Uzumcu and his talented team. Follow the master of made to measure suits no matter where you are in the world.
The Joseph Uzumcu Team At Your Service
Testimonials
I am really happy with the suit that I purchased, the fit was perfect and the alterations were done very fast. The Gawler place store has everything and it was very convenient as I did not have to go anywhere else to purchase my shirt and shoes for the event. Joseph even made my wife happy as he asked the resident tailor Raj to create a bow-tie from the same material as her gown. Joseph treats every customer as a friend and his team's service was first-class.
Really good staff and overall experience. Suits were perfect and felt great on the day.
Suits were amazing quality. Joe and team made this process effortless. Literally effortless with Joe taking one look at my husband and pulling all the correct sizes. Nothing was too much for them abd the boys looked dapper on the day.
Hi Joseph and staff, thank you so much for the amazing suits you made for our October wedding! We got so many comments about the quality and look of suits! We have recommended you to all our friends!
our story
Since 1986, Joseph has made it his passion to expose Adelaide to the very best in men's fashion from around the world. Joseph centers his business on his unique style of customer service, originating from working in the Bazaars of his hometown in Istanbul. Over the years as the fashion changed, Joseph's service has always remained the same, greeting customers with a strong black espresso and a kiss on the cheek.